Tax Advice.
Our work in the field of tax consultation is for the most part paperless, and one of the services we offer our clients is the conversion of their manual book-keeping systems into digital form within one financial year. This means that paper records can be dispensed with and financial information can be stored for the required ten-year period in the DATEV technical services center.

Our clients' online business banking can also be linked with their digital accounting systems, thereby removing unnecessary duplication.
As a result the costs of tax consultation are lowered and auditing procedures are accelerated.

We offer the following services:

more

Book-keeping throughout the fiscal year as a foundation of effective corporate management
Administrative accounting
Wage accounting
Annual accounting
Financial statements in accordance with German commercial and tax laws
Revenue surplus receipt accountancy
Tax declarations for all types of taxation
Complete range of services for companies, self-employed and employees
General tax consultation
Tax optimization and tax planning
Supervision of company audits
Advice on cross-border commerce
Financial planning and planning for provision in old age
Corporate succession strategies
Management consultation
Financial corporate planning / controlling
Advice on financing and liquidity
Support with communication with banks
Branch-specific consultation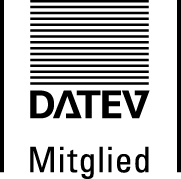 Contact:
Clemens Adori , attorney at law
Martin Welzel , attorney at law

Clients and our taxation division are able to avail themselves of a shared electronic desk in the DATEV technical services center. This means that clients are spared the expense of elaborate software installations.